H20 PLAY Swim Series
 Some of the 2018 swims are part of the Global Swim Series
When you take part in the H20 Play Swim Series you also will be ranked in the Global Swim Series.
2018 Calendar
H20PLAY SWIM SERIES NI 2016 TOP 10 results
Place
Male Senior
Points
Place
Male Junior
Points
1
Jack Boyle
71
1
Jack McCullagh
53
2
Dean Halliday
53
2
Aidan Cutliff
19
3
Francie McAlinden
51
3
Laughlain O'Conborine
10
4
John Alexander McConnell
45
4
Dylan Brown
9
5
Sean Campbell
39
4
Corey Sweeney
9
6
Keith Garry
36
6
Patrick English
7
7
PeteR CusIck
32
7
8
Cormac McGrath
28
8
9
Colin Lindsay
27
9
10
David Burke Stephen Archer
26
10
Place
Female Senior
Points
Place
Female Junior
Points
1
Julie Murphy
102
1
Ciara Doran
77
2
Heather McLaughlin
50
2
Olive Conroy
74
3
Tanya Van Look
45
3
Lauren Archer
70
4
Nuala McGurk
39
4
Victoria Wylie
30
5
Oonagh Garry
32
5
Eimear Kelly
11
5
Caroline Boyle
32
6
Erin McConnell
10
7
Jill Mills
29
7
Alisa McTeague
9
8
Ruth McGuigan
26
8
Katie Boyle
8
9
Caroline McFarland
25
8
Sarah Davidson
8
10
Elaine Walker
21
8
Eve Dunford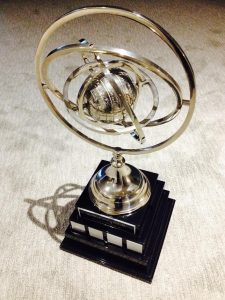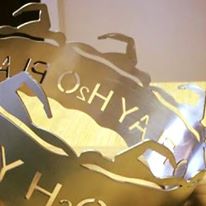 Now includes a Junior category
H20Play swim series NI 2016
We will have 10 swims in the series including
Thank you to all the swim organisers who applied but were unsuccessful this year.
Swim Rostrevor to Warrenpoint 3700m

Also part of 
swimMoville Lighthouse Swim 1500m

Also part of 

Also part of 

'A GIANT of a Swim' – 1 Mile &  weeGIANT Swim

Also part of 

Also part of 

Eddie Skelly Memorial Swim 1500m

Also part of 

Also part of 

Also part of 

10 SWIMS CAN YOU GO THE DISTANCE
JUNIOR AND SENIOR RACES
with exciting new locations throughout Northern Ireland
Points as from the 04/08/16
Points system
WETSUIT SCORING
1st 10points
2nd 9points
3rd 8points
4th 7points
5th 6points
6th 5points
7th 4points
8th 3points
9th 2points
10th and lower get 1point
Non Wetsuits / SKINS SCORING
1st 12points
2nd 11points
3rd 10points
4th 9points
5th 8points
6th 7points
7th 6points
8th 5points
9th 4points
10th 3 points
11th and lower get 2 points
Purpose:
To promote Open water swimming in Skins and wetsuits regardless of club, affiliation or swim ability.
To build support regionally, nationally and globally for open water  swimming.
To increase competitiveness with the premise of improving everyone's ability as an open water swimmer.
To help tourism in local communities where  open water swimming events are held.
To support existing event organisers with insurance, risk assessment, water safety cover and logistics where needed
To create a strong open water swimming community of swimmers, swim organisers and supporters to grow the sport of Open water swimming.
To encompass the youth and offer them opportunity to develop in open water swimming, they are the future of our sport.
Points:
H20PLAY series assigns points to each swimmer within each race and recognises all swimmers achievements.  The King and Queen of the series will be the top male and top female point scores and with the point allocation system can be won in the skins or wetsuit category.  Wetsuit swimmers may decide to swim in skins to gain more points and have the chance to beat a particular competitor or increase their finishing position. Hence, promoting skins swimming and promoting health competition between wetsuits and skins swimmers
The top 10 of each gender will receive a medal and all competitors will receive a certificate of completion in the series.  There is a special recognition for all swimmers who complete all swims in the series.
Juniors:
We incorporate a junior section within the series.  Junior refers to 17 and younger and requires a parental waiver signed for each swim.