SWIM Belfast
H2O Swim Series NI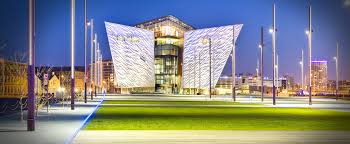 SWIM BELFAST
Hosted alongside the Belfast Titanic Triathlon, Swim Belfast will provide participants with a unique view of the stunning Titanic Belfast building from the waters of Belfast harbour. Unless, of course, you breath only to your left in which case you'll miss it!
The event is part of the H2O Play Swim Series NI.
Swim Belfast is a single lap, anti-clockwise course, starting on Queen's Quay and finishing on the pontoon beside the Big Fish.